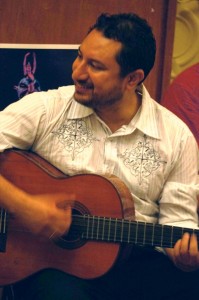 Welcome to my site! where you can find out more about my music, upcoming shows, the work I do on the radio, new songs, etc. Links to my social networks are on the right bar, lets be friends or follow me for more up to date and real time information.
Bienvenidos a mi sitio donde podrás encontrar mas sobre mi música, eventos futuros, el trabajo de radio, nuevas canciones, etc. Enlaces a mis redes sociales se encuentran a la derecha, agregáme o sigueme, para estar actualizados y conectados en tiempo real.
Pasen adelante, están en su casa! Mauricio.