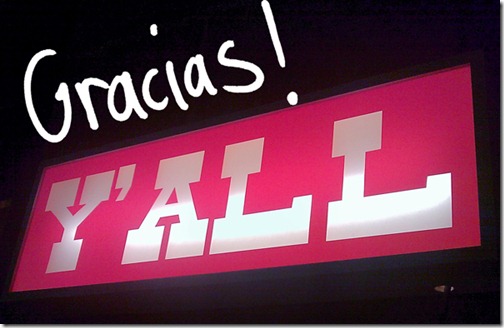 Hello! Two days have passed since the release of "Helado Pop", and now that I have gone through a decent amount of sleep, I feel that I am ready to do the aftermath.
It is really courageous to pretend that I will come up with an accurate list of credits, because there are so many people that participated during the process, but I take the challenge not without stating that "If you do not see your name in this list, feel free to say it out loud on my wall and I will fix the mistake a.s.a.p. sorry for the inconvenience "
The task of acknowledging everyone involved in the making of "Helado Pop" started long time ago, as I had to do so for the CD insert, but now after the CD release party, the list seems that it just got bigger; so I want to start with the addendum.
Addendum:
I want to thank in particular two friends
that out of the blue came right on time and with a great deal of responsibility took over the CD sales when everything was a whirling windstorm right before the show, thank you Alison and Jorge for helping us with that task! By the way Alison also played her magic flute in two songs! Thanks!
We had a great night, a room full of people that came to see for themselves what kept us so busy during the last 8 months. Thank you to all of you that showed up to support us and especially to those that jumped in and danced to our music. It is absolutely true to say that I enjoyed seeing you dancing and having fun as much as I enjoyed playing for you.
The night started with a special appearance, a new friend Henrikee, who not only shared with us some of his beautiful songs, but he also stuck around to help with the sound. Thank you for helping us with that important part of our music performance. We also had the opportunity to enjoy Leticia Rodriguez singing. I had previously asked her to come up and help us with vocals in one of my songs, but once on the stage, she realized that we had secretly practiced one of the songs on her upcoming; she did not doubt it for a second, grabbed the microphone and put everybody to dance singing "Estoy como nunca" como nunca! Thank you for playing along!
I also want to thank Copa Bar and Grill for letting us use their space and equipment, to the personnel that not only made sure that everything was running smoothly that night but also made us feel welcome and among friends. Many thanks to Filemon, Kori, Diego and Gina Chavez too for sharing the pictures of the show
I will finish this addendum, acknowledging the businesses, organizations and individuals that helped us spread the word out about the new CD: El Mundo Newspaper, Contacto Latino, Univision specially Leslie Montoya and David Rios, La Alianza Cultural Latinoamericana, sententiavera.com, Radio Monteverde de Costa Rica, Ahora Si!, Michael Crocket of Horizontes KUT, Lunando Radio de Mexico, Austin Music Fundation, and of course all of you that invited your friends and family to the show.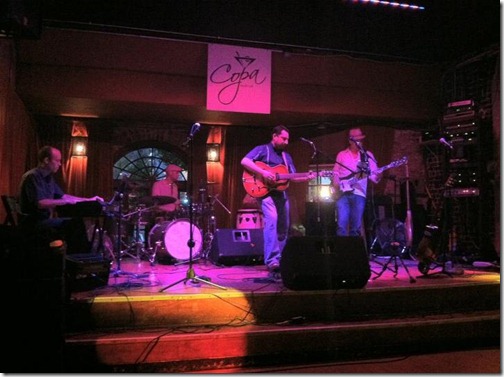 Photo By Diego Rodero
Below is the original text of the acknowledgements printed on the CD cover
Agradecimientos:
I can't thank enough my band mates Caesar, Jim and Marcel for your time, patience and willingness to learn and play my songs and let me extend this to your families for their support, it has been a wonderful experience to share this milestone with you guys! A Leonardo que se nos unió para darnos ese sabor Caribeño que buscábamos, gracias por tu disposición y talento.
Special thanks to Michael Ramos who was so patient and professional during the process of making this record and for getting it to sound great. I want to thank Ana Teresa Machado for being always there, willing to help, gracias! Also to Penny Ney for whistling enthusiastically in "Son Mentiras", to Leticia Rodriguez and her mom Sylvia Garza Rodriguez, Jon Olson, James and Naruby Schlenker, Andres Gallardo, Cecilia Hernandez, Luis Herrera, Cecilia Galvan, and Dana DeGreff for modeling for the CD Cover and to Jeannette Warner and Jeff Frazier for their friendship and wonderful work with the photo shoot.
And last but not least to my family and friends especially to Teresita who is the backbone of, not only this album, but my life, gracias Cha! Y un montón de abrazos a los cipotillos por sus voces angelicales en "Tejiendo Soles". A mis hermanas Fatima y Anayaisira por su apoyo en la distancia y por ultimo a mi Mama y Papa que inspiraron tres canciones de este disco, pero que sin duda inspiran el resto de mi existencia. A nuestro Padre creador por el aliento de vida.